Top 10 Things First-Time Home Buyers Should Know in 2018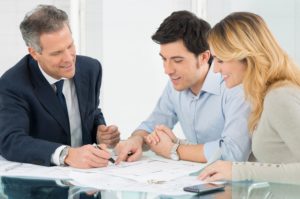 A lot has changed in the mortgage industry and real estate market over the last couple of years. So we thought it was time to create an updated guide for first-time buyers pursuing the goal of home ownership in 2018. Here are 10 things a first-time home buyer should know in 2018.
1. It's getting easier to qualify for a mortgage loan.
This is a trend we've been following for the last couple of years. Mortgage lenders today are allowing lower down payments and higher debt levels for borrowers. In 2018, some first-time home buyers will be able to qualify for a conventional mortgage loan with as little as 3% down. Additionally, the maximum debt level has increased as well. These changes will likely increase access to mortgage financing in the latter half of 2017, and into 2018. Read: Are mortgages easier to get?
2. Debt limits have increased.
In July 2017, Fannie Mae announced it would start purchasing loans with borrowers who have debt-to-income ratios up to 50%. This was an increase from their previous limit of 45%. This is something first-time home buyers should know in 2018, because it could make mortgage loans easier to obtain — particularly for those borrowers with higher levels of debt. Read: How much debt can I have?
3. Home prices are rising more slowly.
Many local real estate markets across the country experienced a cooling trend in 2017, at least were home prices are concerned. As a result, prices are expected to rise more slowly during 2018. But they will likely continue moving north in most cities, to some degree. Economists expect home prices nationwide to rise by around 3.5% – 5% during 2018. Some cities could see larger gains. This is something all first-time buyers should know in 2017 and 2018, because it affects your buying power.
4. Mortgage rates are expected to creep upward.
When this article was published, in August 2017, the average rate for a 30-year fixed mortgage loan was 3.90%. A July 2017 forecast from the Mortgage Bankers Association predicted that 30-year loan rates would rise to 4.5% by the fourth quarter of 2017, followed by a gradual rise throughout 2018. They expect rates to climb above 5% during the second half of 2018. First-time home buyers should know about these trends and forecasts, especially since house values are also expected to rise. (Read: Housing forecast for 2018)
5. You don't need 20% down to buy a house.
Surveys conducted over the last couple of years have shown that many people believe they need to make a down payment of 20% or more when buying a home. In truth, there are mortgage programs today that allow for down payments as low as 3%. The FHA loan program requires a relatively low investment of 3.5%. VA loans offer 100% financing for eligible borrowers — military members and veterans. Some credit union programs are now offering 100% financing to first-time buyers. (Read: Putting down less than 20%)
6. Inventory is limited in many cities.
Low housing inventory was one of the big real estate stories of the last couple of years. As a result, we will enter 2018 with supply shortages in many cities across the country. Granted, there are exceptions to this general trend. But in many local housing markets, there is not enough supply to meet demand. This is definitely something a first-time home buyer should know in 2018, because it affects everything from your offer to your negotiating ability. In a "tight" market with limited inventory, sellers tend to have more negotiating leverage.
7. Trump has made FHA loans more expensive.
In January 2017, then-President Barack Obama approved a reduction in FHA mortgage insurance that would've saved borrowers an average of $500 per year. But within hours of his inauguration, Donald Trump ordered HUD to cancel this reduction. As a result, first-time buyers who use the FHA loan program will continue to pay the elevated mortgage insurance levels put in place after the housing crisis. Appeals to reinstate the insurance reduction have fallen on deaf ears. (Read: Trump scraps insurance reduction)
8. Most home loans today have credit scores of 600 or higher.
A report released by the mortgage origination software company Ellie Mae in July 2017 showed that most closed home loans were issued to borrowers with credit scores of 600 or higher. A very small number were given out to borrowers with scores in the 500 range. But the vast majority (99.5%) of purchase loans went to borrowers with scores of 600 or higher. That's not a hard-and-fast requirement, but it is an important industry trend that first-time home buyers should know in 2018. (Read: Minimum credit score for buyers)
9. It's wise to have a real estate agent, now more than ever.
The housing market has changed considerably over the last few years, going from one extreme to another. Today, many local markets are experiencing inventory shortages that make things more difficult for first-time home buyers. So it's wise to have professional guidance from an experienced real estate agent. And when you consider that the seller typically pays the agent commissions, it becomes even more of a no-brainer.
10. We have dozens of articles and tutorials written just for you!
The Home Buying Institute (HBI) has been educating first-time buyers for more than a decade. We have created one of the largest online libraries of home buying advice, and it's available to you at no cost. We publish well-researched, unbiased information to help you make informed decisions. You can start by following the hyperlinks spread throughout this article, or by using the "learn" tab in the main menu above.
So there you have them, the top 10 things a first-time home buyer should know in 2017 and 2018!
Source: By Brandon Cornett | © 2018, all rights reserved