A stabilizing housing market and population gains will help Arizona's economy expand faster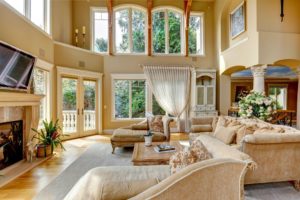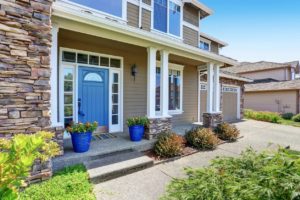 A stabilizing housing market and population gains will help Arizona's economy expand faster than the nation's again this year, though the gap will narrow, according to a forecast released Tuesday.
These are the key findings:
Another year of solid growth: Arizona's economy, which expanded 2.6 percent in each of the past two years, is poised to grow 2.7 percent this year, according to the forecast by BMO Capital Markets.
Wages are a big part of it: Personal income in Arizona has historically lagged, but the state seems to be catching up a bit. Wage growth in Arizona, up 7.4 percent over the past four quarters, is running at one of the fastest paces in the nation, according to the report.
Then there's housing: Two of Arizona's largest employment sectors, real estate and government, have exerted a drag on the state's economy. However, heady population gains and a low foreclosure rate bode well for real estate.
"The Arizona housing market is still battling the effects of the 2008 housing crisis but could finally be normalizing after a prolonged recovery," wrote economists Michael Gregory and Priscilla Thiagamoorthy of BMO Capital Markets in Toronto.
Expanding population helps: Housing and other sectors of the Arizona economy have been aided by an influx of residents for the state.
"If population continues to grow and labor market conditions tighten, the state may have a greater need for housing supply," according to the report.
Arizona's population recently passed 7 million, with the state adding about 80,000 more net migrants last year.
Another recent report, from the International Franchise Association, identified Arizona as a top-five state for franchising activity this year — an indication that small businesses could do better — partly due to population growth.
U.S. picture improving: Arizona's gains come against the backdrop of a strengthening U.S. economy.
The nation's economy grew 1.5 percent and 2.3 percent in 2016 and 2017, respectively. BMO expects that will improve to 2.6 percent this year.
"The dominant (national) theme is improving manufacturing prospects prodded by increasing business investment stoked, generally, by late-cycle capacity constraints and tax cuts," wrote Gregory and Thiagamoorthy. "Factories are also benefiting from expanding exports, reflecting stronger global growth and a weaker U.S. dollar."
Some risks remain: As noted, real estate and government still aren't out of the woods. Another concern cited in the BMO Capital Markets report reflects potential disruption of global trade, especially with Mexico.
The North American Free Trade Agreement currently is being renegotiated. Threats to NAFTA are "a clear area of risk" for Arizona, considering that the state sends 47 percent of its exports to Mexico and Canada, the report said.
Source: The Republic | azcentral.com